Professional Water Heater Repair and Replacement
A cold shower is one of the worst ways to start the day. When you need a hot water heater repair or water heater installation we can be there in as little as an hour. So long as the tank isn't leaking we can almost always make a repair. Licensed, insured, and bonded we've been providing residential and commercial plumbing services for over 25 years. We always deliver exceptional quality work at a flat economical rate.
Natural gas water heaters have a lot that can go wrong, although with a little maintenance they're very reliable. They can be tricky to diagnose because of everything in the chain of pilot-light — thermocouple
— control valve — thermostat — burner has to function properly to give you hot water. They can also suffer from a build-up of sediment inside, rust and corrosion, leaky valves and fittings, damaged dip tubes, and more.
Electric hot water heaters are simpler, without that chain-of-events between the pilot and burner. There are just two electric resistance heating elements. But they can scale up or burn out, leaving you with no or not enough hot water. And the rest of an electric water heater has the same opportunities for problems as gas.
Sanford & Son plumbing provides professional and affordable water heater repair and replacement services to all Lake Elsinore, Temecula, Murrieta, Sun City, Menifee, Wildomar and surrounding areas.
Get a Free Water Heater Estimate
Quality Service with the best plumbing technicians

Water Heater Repairs
With well-stocked trucks and expert troubleshooters out the first trip is usually our last. Whether gas or electric, once we've had a look we'll complete your hot water heater repair for a simple flat rate rather than charging by the hour as most local plumbers do.
Water Heater Installations
With maintenance, today's water heaters around 10 years, give or take a few. If yours is older than that, is past its warranty, or has been giving you trouble then it's probably time for a new water heater installation. If the tank itself is leaking or you have a really old model where parts are no longer available then there's really no choice.
Our experts in water heater installations will help you choose the best replacement — not necessarily a copy of what you now have. They'll consider how many people are in your household, how well the old unit did, years warranty, and your priorities in equipment, installation, and energy use costs. That often means a high-performance Energy Star model, and sometimes a tankless water heater so you'll never run out of hot water.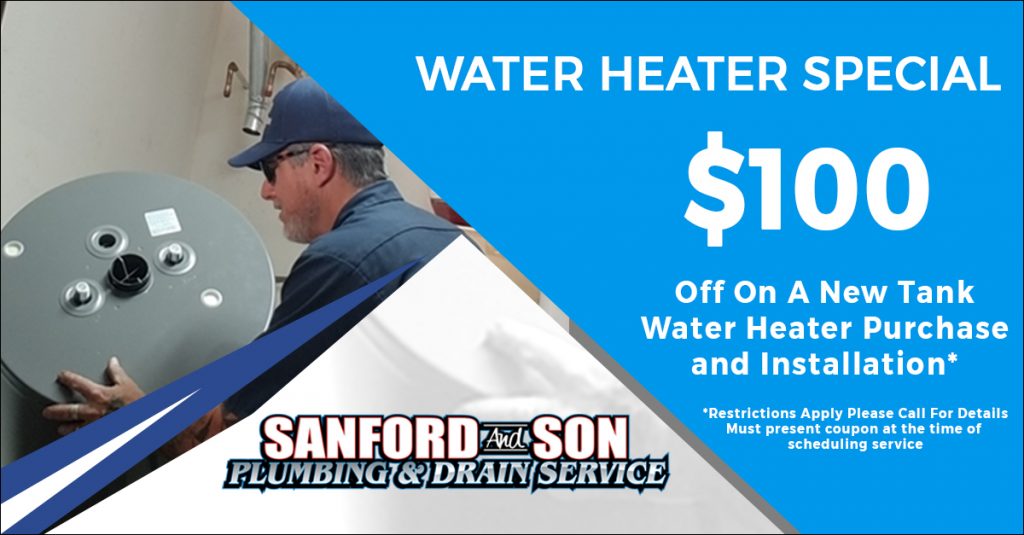 Water Heater Problems?
Call Today (951) 447-8227