Sump Pumps
Sump pumps protect basements, parking garages, crawl spaces, and similar areas from flooding.  Most Southern California homes and businesses don't have them.  But if they do it's for a very good reason.  So it's critical to keep them well maintained and completely reliable.  Our plumbing services include sump pump repair, sump pump installation, and sump pump maintenance for residential and commercial buildings.
Sanford & Son plumbing provides professional and affordable sump pump services to all Lake Elsinore, Temecula, Murrieta, Sun City, Menifee, Wildomar, and surrounding areas.
A Word About Sump Pumps
Any area at or below "grade" (ground level) is subject to severe flooding from a variety of sources.  That could be rain and storm drainage towards the building, "hydrostatic pressure" from a high water table or saturated soil, or an appliance or plumbing failure.
A sump pump system consists of three main parts.  The sump pit is a small hole, creating a new lowest point.  The pit starts to fill first before the floor-level starts to flood.  The pump itself removes the water and sends it through the third part, the discharge pipe.
Sump pumps are a key part of being prepared in advance so they should be inspected, tested, and adjusted at least once a year — commonly just before the rainy season.  The sump pit and discharge pipe should be free of debris, and all electrical connections should be in good conditions.  After pouring several gallons of water into the pit, the pump should turn on and remove all the water in well under 5 minutes.  Ideally less than a minute.
Our sump pump services make sure everything is working properly for the most dependable flooding protection.
Sump Pump Services
Quality Service with the best plumbing technicians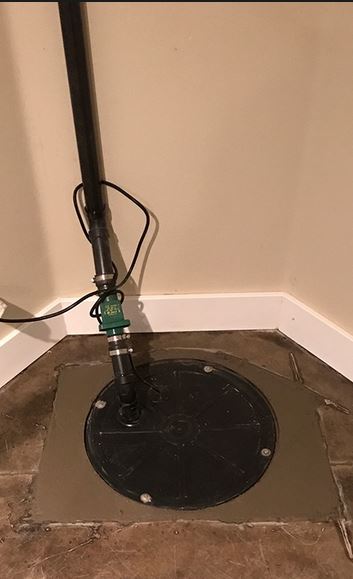 Repair
If your system is unusually noisy, won't stop, won't start, or doesn't quickly drain the pit then you need a sump pump repair.  Common problems include a clogged intake filter, a failed float switch, worn bearings, and a burned-out motor.  Our well-trained technicians are expert trouble-shooters making a fast diagnosis that goes straight to the problem for an economical plumbing repair.
Installation
Beyond quality workmanship and materials, our expertise means that all aspects of sump pump installation are done right.  We'll determine the proper location of the pit and maintain the structural integrity of the adjacent foundation wall.  The pit and the pump will be properly sized for protection without unnecessary costs.  We'll discuss the pros and cons of a more energy efficient pump versus an easier to install pedestal pump.  The system will properly discharge to the sewer or street, or we'll create a French drain, depending on local plumbing ordinances.
Maintenance
We'll be happy to schedule a regular check-up for your sump pump maintenance.
Sanford and Son Plumbing
We're fully insured and hold a state contractor's license for residential and commercial plumbing services.  In business for over 25 years, we offer truly competitive pricing.  We charge by the job, not by the hour.  And our emergency services typically arrive within 60 minutes.
Need Sump Pump Services?
Call (951) 447-8227