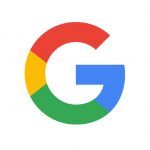 Katherine Kirkconnell DiCiaula
Google Review Click Here To See It On Google
Positive:
 Punctuality,
 Quality,
 Responsiveness,
 Value
Excellent professional and affordable service. Our representative was very respectful, Thorough and very pleasant!
Top notch company...would definitely recommend and use them again!
These guys are from the past. You can't get this kind of service anymore. They are extremely honest, patient, and very hard working. I had two different problems that interacted with each other and were hard to identify. These guys kept at it until they resolved my problem. BTW,, they were very courteous too. I highly recommend them.
Had a great experience, Was very fast and friendly... will definitely be coming back for service.
We had Nigel assist us and his customer service was excellent. Very professional and polite. I would highly recommend this company to anyone in need of plumbing work.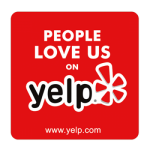 Elizabeth P. Menifee, CA
Yelp Review Click To See It On Yelp
I really thought Sanford and son were very professional they were very good at what they did and I was extremely surprised that they would provide their service for Rancho Plaza Realty I didn't expect such quick and immediate and knowledgeable work so I am highly recommending Sanford and son for all your plumbing needs thank you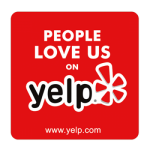 Brian H. Chino Hills, CA
Yelp Review Click To See It On Yelp
This review speaks to his character more so than his work. Sanford recently did business with our company, and he is a pro. He is an upstanding guy who is very trustworthy and pays attention to detail.  Those are hard qualities to find these days.  Highly recommend giving them a call for your next plumbing job.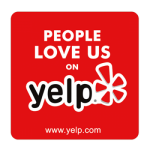 Steve K. Corona, CA
Yelp Review Click To See It On Yelp
Kudos to Sanford and Son for a job well done. We opened a claim with our Home Warranty company and after the original company they assigned never followed through, the work order was reassigned to Sanford and Son. Not only did they call us right away to get a dispatch scheduled, but they made it happen the very next morning. The tech (Joseph) was great; he quickly diagnosed the issue(s) and fixed the problems right away. He actually spent the extra time to "do it right" as opposed to slapping on a BandAid so he could get to the next job. I'll definitely call Sanford and Son again if we need plumbing repairs, regardless if it's a warranty claim or not .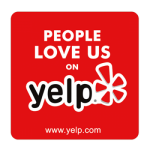 Grace S. Menifee, CA
Yelp Review Click To See It On Yelp
HOLY COW BATMAN!!!! This company saved the day. I can't express how thankful we are for the quality of work they have provided. They were fast and beyond amazing. They really helped us out when we were in a REAL PINCH!!!
Came out on a warranty call and fixed my issue. I had Rocketman plumbing come out before them and they had no idea what they were doing. I will use them for all my future plumbing issues!
I had called several other plumbers to look at my water heater that would not light.  Once I told them it was a Rheem water heater they did not want to take the time to look at it.  When I called Sanford and Son Plumbing, Sanford himself came out to look at it and figured out it was a thermocouple and replaced it immediately.  Now I have hot water.  Thank you for coming out in a timely matter and taking care of the problem.